Compliance Associate
Human Capital is a venture firm for builders. We believe ambitious builders turn great ideas into great companies. We invest in founders, teams, and startups that share this mindset.
In the last 6 years, that mantra has led us to invest in 15 companies before they became unicorns, including Snowflake, Anduril, Livongo, and Brex (where we wrote the first check). We have over $1.3B in total capital committed and we've built a community of over 5,000 incredible, driven, ambitious builders.
Now we're looking for a Compliance Associate to help write our next chapter.
THE ROLE
The Compliance Associate will partner directly with the Compliance Lead, be part of the broader legal department, and be responsible for administrating many of Human Capital's regulatory compliance obligations. This person will be responsible for supporting the Compliance Lead and others within the department in carrying out day-to-day operations, administrative responsibilities, and ad-hoc projects. This person will need to be systems oriented, have stellar attention to detail, and be willing to learn and scale with the organization.
If you're inherently drawn to the startup world, intrigued by venture, and a builder at heart—we'd love to talk.
YOUR RESPONSIBILITIES
Serve as Human Capital's primary administrator of ComplySci
Assist with regulatory filings, such as Forms ADV and PF
Assist with completion of annual compliance review
Manage AML/KYC process
Create international regulatory filing calendar
Research compliance questions and new regulatory rules
Help review marketing materials and LP communications
Manage compliance functional projects
Work cross-functionally with other internal teams
Take on administrative duties for compliance department including team time management, calendar scheduling, and drafting and maintaining decision logs
Be a thought partner on risk, response to regulations, compliance implementation, and systems
YOUR PAST
We expect you to have done some of these things, but it's not required that you've done all of them
Minimum 1 year of experience as a Compliance Analyst or paralegal or legal secretary supporting either a Regulatory Compliance or Funds Formation group/practice
Strong project management and organization skills as well as exceptional attention to detail
Familiarity with ComplySci is a plus
Exceptional judgment and demonstrated ability to balance competing priorities while efficiently executing multiple projects
YOUR MINDSET
You are passionate about the law, technology, and the venture world. You're bullish on the potential of technology and technologists
You have an ownership mentality. If a task is assigned to you, there is no question that you will get it done. You love taking initiative on projects with a high degree of responsibility and complexity
You are excited by a challenging, team-focused, intellectually-driven, and fast-moving environment. Every day is different and that thrills you
You're equally passionate about the macro and the micro. You think big picture and you get in the weeds. You think about the long term and dive into the details. 
You love strategy and execution
Apply
Your application has been successfully submitted.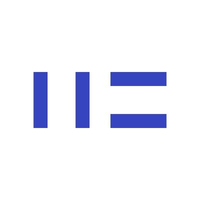 A venture firm for builders. We believe ambitious builders turn great ideas into great companies. We invest in founders, teams, and startups that shar...