Project Management Lead, Capital Formation and Investor Relations
Founded in Silicon Valley in 2009 by Marc Andreessen and Ben Horowitz, Andreessen Horowitz (known as "a16z") is a venture capital firm that backs bold entrepreneurs building the future through technology. We are stage agnostic: We invest in seed to venture to late-stage technology companies, across bio + healthcare, consumer, crypto, enterprise, fintech, games, and companies building toward American dynamism. a16z has $35B in assets under management across multiple funds.
We've established a team that is defined by respect for the entrepreneur and the company-building process; we know what it's like to be in the founder's shoes. We've invested in companies like Airbnb, Instacart, Hipcamp, Overtime, Pinterest, Shef, Sleeper, Snackpass, Substack, and Whatnot. Our team is at the forefront of new technology, helping founders and their companies impact and change the world.
The Role
The Project Management Lead will be responsible for working with various limited partner ("LP") coverage officers on the team to manage financial reporting, content development and IRL/online events targeting the a16z LP community. This work will cut across various geographies (North America, Latin America, Europe, Asia and the Middle East) and a16z funds (e.g. Seed, Venture, Crypto, Bio+Health, Games and Growth).
The a16z Investor Relations ("IR") team is dedicated to crafting an outstanding client experience for our LPs. The individual will report to the Head of Investor Relations and will also work across the firm's investment professionals, operating groups, finance, legal and compliance team members in coordinating the investor relations and capital formation activities of Andreessen Horowitz.
To join our team, you should be excited to:
Play a key role in keeping our reporting and operational activities organized and on track.
Lead quarterly/annual financial reporting to LPs. Note that a16z has a full finance team that is responsible for valuations/accounting, but this role will work closely with that team to ensure that we are presenting all appropriate financial information to LPs
Respond to LP data inquiries/information requests, coordinating with various internal constituencies including investment teams, finance, legal and compliance. Own and manage the investor due diligence process
Assist in the creation of all documents related to launching a new fund, including crafting private placement memorandums, due diligence questionnaires and presentation materials
Synthesize complex and often disparate sources of qualitative and quantitative data to build a narrative around fund performance
Build a strategically designed and flawlessly executed experience across every touchpoint for our Limited Partners.
Assist in the execution of the firm's quarterly and annual LP events, including drafting key messages/materials and overseeing event-related details (IRL/online) to enable takeaways, connections and networking opportunities
Design and produce financial analyses to support investor communications
Collect market intelligence and perform ongoing research of the venture capital industry, including industry best practices and relevant venture market data
Leverage data to enable practical insights on our portfolio and the industry
Working with the various a16z fund General Partners, helping to prepare content directed toward the LP community
Work with our Strategy Planning & Analytics team to build dashboards that provide key insights on fund and investment performance including projected exit scenarios, liquidity and follow-on decisions
Develop strong fluency with the firm's portfolio company information database and be able to manipulate and analyze data from the system to draw insights
Manage and grow IR operational team including events, graphic designers, coordinators and EAs 
Minimum Qualifications
The successful candidate must bring a high level of ethical, intellectual, professional and personal values to our team including:
Minimum of 7-10 years of working in a lead operations role in an operating company or financial services firm (venture experience is not specifically required)
Bachelor's degree in Finance, Accounting, Data Science, or a technical field preferred but not required
Demonstrated experience in working cross-functionally to develop a marketing narrative, support that narrative with appropriate financial/other data, and engaging in IRL/online events to engage with an external audience
Teamwork is a must – everything you engage on will be with a number of teams within and outside of the a16z IR team; thus you must enjoy helping others succeed in their primary goals 
Demonstrate a critical eye and keen attention to detail for written prose and charts, tables and spreadsheets and the ability to to stay on top of changing data/facts across multiple documents with ease
Strong writing skills: The ability to communicate effectively through the written word is a critical skill
Interest in (and ability) to, over time, grow and manage a team
Experience in financial modeling is strongly preferred
Ideal Candidate Background
You have a sense of urgency and value the courtesy of professional responsiveness (this is super important as speed is a form of client service).
You are able to adapt on the fly and handle unforeseen developments with ease. You are also able to do this without compromising attention to detail and quality.
You are a "measure twice, cut once" type of person – you are comfortable and have a preference for asking more questions upfront to avoid an oversight down the road.
You strive to be an enabler who gives the team maximum leverage - there is no job too big, no job too small.
You do what you say you are going to do, when you say you are going to do it.
You continually search for new ideas and means of improvement.
Most importantly, you take your work seriously but not yourself too seriously : )
a16z culture 
We do only first class business and only in a first class way
We take a long view of relationships, because we are in the relationship business 
We believe in the future and bet the firm that way
We are all different, we recognize that, and we win
We celebrate the good times
We do it for the team
We play to win
At a16z we are always looking to hire the absolute best talent and recognize that diversity in our experiences and backgrounds is what makes us stronger. We hire candidates of any race, color, ancestry, religion, sex, national origin, sexual orientation, gender identity, age, marital or family status, disability, Veteran status, and any other status. These differences are what enables us to work towards the future we envision for ourselves, our portfolio companies, and the World.
Andreessen Horowitz hereby reserves the right to make use of any unsolicited resumes received from outside recruiting agencies and / or individual recruiters without being responsible for payment of any fees asserted from the use of unsolicited resumes.
Apply
Your application has been successfully submitted.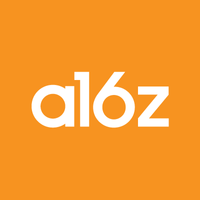 Andreessen Horowitz (known as "a16z") is a venture capital firm in Silicon Valley, California, that backs bold entrepreneurs building the future throu...