Fund Strategy & Operations Principal
Human Capital is a venture firm for builders. We believe ambitious builders turn great ideas into great companies. We invest in founders, teams, and startups that share this mindset.
In the last 6 years, that mantra has led us to invest in 15 companies before they became unicorns, including Snowflake, Anduril, Livongo, and Brex (where we wrote the first check). We have over $1.3B in total capital committed and we've built a community of over 5,000 incredible, driven, ambitious builders.
Now we're looking for a Fund Strategy & Operations Principal to help write our next chapter.
THE ROLE
The Fund Strategy & Operations Principal will work closely with our Executive, Investment, Finance, and Legal / Compliance teams to ensure that our fund strategy and operations are optimized. This person will coordinate and project manage on a number of different initiatives, keeping our internal teams on the right track to deliver on business-critical tasks while interfacing with external parties, including LPs and third-party vendors. 
If you're inherently drawn to the startup world, intrigued by venture, and a builder at heart—we'd love to talk.
YOUR RESPONSIBILITIES
Aid in crafting a fund management strategy and operating model in partnership with business leaders across the Firm
Problem-solve general fund-related issues as it relates to the operating model to further refine as we continue to scale
Be the conduit for our internal teams by identifying, triaging, and communicating critical business priorities
Co-create with various stakeholders across the Firm, including the Finance and Legal / Compliance departments to work on projects including building cash-flow models, tracking fund portfolio construction, liaising with Legal / Compliance on marketing initiatives, and honing in on potential fund management issues before they arise  
Craft and deliver both internal and external corporate communications, including pitch decks, investor updates, leading and conducting analyses, and developing final recommendations
Own varying aspects of the Limited Partner (LP) onboarding and relationship. This includes: identifying and tracking LPs, tackling due diligence and analyses, facilitating the onboarding of LPs, continued support of LP relationships
YOUR PAST
We expect you to have done some of these things, but it's not required that you've done all of them
At least 4 years of experience in dynamic, fast-moving, and data-driven company environments such as management consulting, start-ups, investment banking, technology growth companies, registered investment advisor, or investment management
Effective communicator with various parties including Executives, Legal, Compliance, Finance, Operations, etc.
A familiarity with or interest in the venture capital ecosystem, fund operations, and investment management 
Organizational detail and strength in project management – applying structure and (the right amount of) process to the company's day-to-day operations is a critical component of the role
YOUR MINDSET
You have an ownership mentality. If a task is assigned to you, there is no question that you will get it done. You love taking initiative on projects with a high degree of responsibility and complexity
You are excited by a challenging, ambiguous, team-focused, intellectually-driven, and fast-moving environment. Every day is different and that thrills you
You're equally passionate about the macro and the micro. You think big-picture and you get in the weeds. You think about the long term and dive into the details. You love strategy and execution
Apply
Your application has been successfully submitted.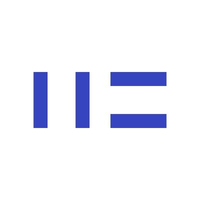 A venture firm for builders. We believe ambitious builders turn great ideas into great companies. We invest in founders, teams, and startups that shar...