Investor Relations Analyst
Background: Fabric Ventures Group (FVG) is an Open Economy focussed venture firm that truly believes in the rise of the sovereign individual. Our core belief in the need for a third web, which will incentivise all the participants of each network, has led us to become the first cheque for many great companies. We are very excited to invite you to become part of developing one of the largest revolutions in history.
Opportunity: We are looking for talented, energetic and curious minds with strong technical skills and a passion for human-centric computing. Come join our team as an intern and come away with essential skills in venture and Web 3.0. While being encouraged to contribute to all aspects of our operations, the primary focus of the role will be on investor relations and fundraising support, including:
Your primary responsibilities upon joining are set out below, although you may be asked to work on other projects with the Fabric team at any time as we want to encourage a very collaborative culture and your own responsibilities are likely to change and evolve over time as the business grows.
Working with the team on refining, refreshing content relating to the fund's marketing materials for investors, generating data driven market analysis and delivering fund performance metrics
Coordinating and supporting the fundraising deal pipelines and weekly review meetings, to ensure timely follow up to all investor communications and information requests
Sourcing, pre-screening and qualifying prospective investors based on own research as well as direct calls/ emails, in order to understanding their investment appetite for early-stage and growth-stage venture investing in Web 3.0
Being the central point of contact in collecting portfolio company updates, and assisting with data analysis for investor reporting to provide detailed, accurate and informative reports and other communications to our investor
Supporting with back office administrative functions to support and foster the ongoing investor relationships held within the group
Conducting and supporting all investor due diligence efforts together with supporting compliance and regulatory functions within the business
Producing financial related content materials on a monthly basis to delivery timely, informative and materially accurate newsletters to our investor community
Delivering time investor communications through our content management system to support report distribution, capital call notices, announcements in a timely manner.
Maintaining and regularly updating our CRM database to support fundraising efforts and deepen our investor relation efforts with our existing investors
Ongoing KYC/AML compliance support efforts together with successfully onboarding new investors into the Fabric community
Requirements
A keen interest and ideally experience in the Venture Capital space and an understanding thereby of what institutional investors are looking for and how the venture capital fundraising process operates.
A passion for and evidence of technical knowledge of the technologies underpinning the Open Economy like blockchain, cryptocurrency and DeFi, with the ability to generate and analyse market data
Ability to code in Python and SQL as well as data processing and data visualisation abilities - we love showcasing our performance through beautiful graphs.
Strong preference for candidates who document their thought/investment process in Web 3.0 through Twitter, Newsletter, Medium Posts, Substack articles, and so on. We are very open with everything we do - we appreciate openness.
Confident communicator with excellent written and verbal language skills, as well as data analysis and presentation skills
Hyper organised with an attention to detail, thereby making sure that FVG provides a high quality of service to its investors
Entrepreneurial spirit and a proactive mindset, able to think out of the box and to come up with new ways to improve FVG and our relationships with investors and the broader FVG community.
A flexible, curious and enthusiastic approach to life, with the ability to undertake a wide range of assignments and to manage priorities to achieve deadlines.
Team player, with a positive attitude and strong interpersonal skills (High EQ and IQ).
The ideal candidate might also have:
Ability to code in Solidity, Rust, or Javascript and ability to understand blockchain projects technically and perform code reviews/scientific paper reviews.
Experience in performing on-chain data analytics and building Dune Analytics dashboards.
Benefits
By joining the Fabric family, you will become part of a smart, fun and passionate team. FVG is at the heart of the European Open Web scene and you will have the ability to meet incredible founders and projects, in an incredibly dynamic and fast-moving space. We encourage our teams to be daring and relentless, to be proactive and WOW our founders, investors and the community.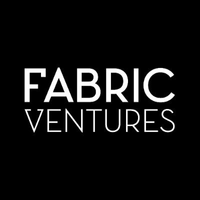 Fabric back the founders of the Open Economy. Investing in builders, businesses, and networks from inception to scaling since 2012.